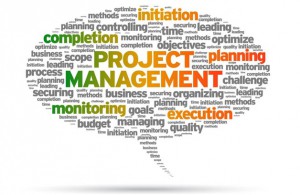 Businesses operate in constant chaos. Because of the numerous standard operating procedures, there is quite a bit of confusion and mismanagement in handling small and medium sized projects. What tasks need to be accomplished? Who is available? What are the deadlines? Who should be assigned? These are just a few of the infinite range of problems that project managers have to face.
However, when you have the best project management software tools as a weapon, your projects are managed in a more productive manner. Here are some ways how it helps you:
1.      File Sharing – Getting the Right Information to the Right Task Force
For successful collaboration, businesses have to work with multiple people. How do you provide the relevant people with the right information? That's where your file sharing options come in. The tool helps managers distribute documents, audio, and videos over a platform. This cloud based service implements automated and tightly controlled file transfers by updating digital files from a dedicated sharing directory on each user's account. These files can be accessed by multiple devises, and can be easily shared with other users for viewing or collaboration.
2.      Schedule Appointments and Meetings
Communicating meetings and trainings schedules to a large work force can be quite challenging, especially when their roles differ. Using your project management tools, you can auto send email alerts on tasks changes or have your employees receive text alerts on role-based assignments. Think you have ideas on improving your work processes? Schedule trainings or meetings no-one will miss!
3.      Task Tracking – Staying On Schedule
In the business where time means money, the successful completion of a project will directly influence your bottom line. How do you keep track of multiple projects, with several employees, all working simultaneously? You need more than just an excel spreadsheet. You require tracking tools that help you keep up with the progress. Using Gantt Charts, that draws a visual representation of all tasks in your projects, you can effectively plan, coordinate, and track specific tasks in a project.
4.      Keeping Track of Budgets
With budget and expense tracking tool, you not only watch out for the allocated budget, but also track your budget versus real time costs. By tracking work efforts your project manager will always know who is working efficiently and where money and time are being wasted.
5.      Calendar Integration
Are your employees kept in the loop, with the latest development that is imperative to their task completion? Using this tool, your team can view their personal tasks and company project milestones. If you make any changes to schedules or tasks, the calendar will update automatically, along with an email notification that will be sent to the appropriate team members.
Working with multiple project manager software licenses can increase your expenses. We provide businesses with the best project management software scheduling and organization tools at a great ROI because we do not charge for individual user licenses. Take a look at the features here. Using these features, you can transform your workflow processes to create powerful results!
Pay just $59 per month for an eStudio 7 subscription and give task assignments to all your project participants at no charge.