As businesses continue to be more complex and dynamic, collaboration is increasingly becoming challenging in the modern corporate environment.
With that in mind, experts are consistently coming up with tools and capabilities to enable businesses to collaborate more effectively. As a result, collaboration technology has taken many forms – from simple messaging to project management programs – to help organizations focus on specific elements while trying to integrate various functions.
A collaborative working environment offers many operational and strategic advantages to modern organizations. If you are not capitalizing on the technology, here are four reasons why you should consider investing in high-end collaboration tools now.
1.     Efficient Project Management
Collaboration is the key to successful completion of projects. Every organization needs automated project management tools to collaborate and coordinate project tasks. With capabilities like scheduling, real-time monitoring and project analysis, these tools can greatly reduce teamwork issues and ensure optimal productivity.
Besides this, efficient project management can help you keep your projects on track and within budget, thus allowing you to keep them in line with the company's strategic goals and objectives.
2.     Convenient Document Sharing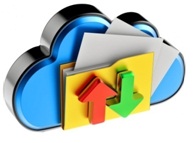 With a collaborative document sharing program, you no longer need to shuffle documents back and forth through emails or hard copy. The cloud-based document management tool can store all your necessary documents at a secured, centralized location that is accessible by everyone at the same time. The technology can do wonders for organizations working with teams dispersed around the globe.
3.     Improved Communication
Communication tools are growingly becoming popular among large and small businesses alike. With features like video conferencing, webinars, and discussion boards, communication programs help organizations ensure free flow of information to involve everyone in the operations as well as in the decision making process.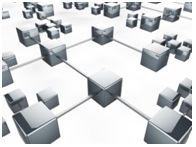 In addition, quick and immediate access to reliable information may allow you to make processes more efficient in terms of both efforts and resources which you may create a drastic impact on the productivity and profitability of your organization.
4.     Trouble-Free Mobility
A collaborative environment allows your employees to work from anywhere, anytime. By simply logging into the cloud-based system, they can connect to their office and work just as effectively as they would in a real office. This empowers your workforce with all necessary capabilities leading to greater productivity and efficiency.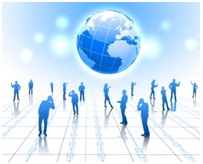 Due to the innumerable benefits it offers, collaborative technology is increasingly becoming an essential part of corporate budgets of large and small businesses alike. If you are considering purchasing collaborative tools for your organization, contact us to get the right kind of collaboration software today!